Eugenia Bitsani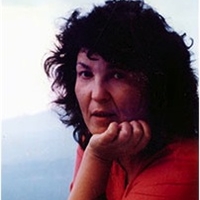 Eugenia P. Bitsani
Pr. Eugenia P. Bitsani, Political Scientist, has both academic and entrepreneurial experience in the domain of cultural studies. She holds the position of Associate Professor at the Technological Institute of Peloponnese in the field of Human Resources management with emphasis on cultural and social services.
Also she is visiting professor at several universities in Italy and France, and professor at the Hellenic Open University teaching in the MASTER Program "Cultural -art policy and Management".
Her scientific interest and research focuses on issues like advance of human resources, models of intercultural management, art- cultural management and planning cultural policies especially in multicultural societies. As an academic professor she applies interdisciplinary and transdisciplinary methods to the study of regional man-heritage-landscape systems, national/l ocal/ identity – art-heritage- strategies and policies, intercultural networks, and strategies of intercultural management and relationships in the global world. A large number of her publications about the previously mentioned scientific fields are published in English, in French and in Greek.
She is also the author of the following books : "Cultural Management and Regional Development. Planning of cu ltural policies and cultural product", "Human Resources Management: Issues and current approaches of the theory of organisational and managerial behaviour" and "The development of the social business in the fields of culture. An alternative proposal for regional development".
As an entrepreneur she adopts transnational and cross-disciplinary approaches in access to art and culture (ICT tools, new media, and contemporary arts, TQM in the art-cultural management).
Moreover she has worked as scientific project manager of many International and European programs of cultural management and politics (EUROM ED HERITAGE, CULTURE 2006, EQUAL, LEADERII , LEADER PLUS, URBAN etc).
Eugenia P. Bitsani collaborates, as consultant, with international institutions of the public and private sector in strategic decisions and planning policies, on the socio-cultural domain.