Nicola Junior Vitto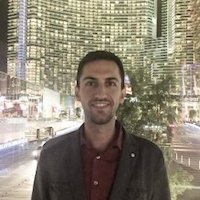 Nicola Junior Vitto
Passionate professional about Internet, E-Commerce, Technology and SaaS products with 10+ years of frontline experience mostly in fashion, finance and travel industries. I'm focused in large and fast scale Internet products (web, mobile, social media) in startups and established businesses so I have experience in both the full lifecycle of complex projects & organization of big companies and the restrictive requirements of time and resources of a startup.

I worked in many different roles (VP Marketing, Product Director, CTO, Product Manager / PO, Team Leader, Information Architect, Analyst, Developer) involved in the intersection of user centric development, challenging business requirements and strong tech aspects with the aim of completing each project successfully and with the goal to grow the business and brand.

I'm excited about new business models and all the projects where new technologies or new ideas are involved. As a fan of Lean Startup and Customer Development methodologies as main strategies to build companies on nowadays, I enjoy sometimes to public speak also on these subjects (more on: http://www.slideshare.net/njvitto and http://bit.ly/sZ2WJx).

Specialties: General Management, Product & Project Management, Team Management, Team Building and "empathic sensibility"; Direct experience working with C-level executives; Marketing; Detail-oriented approach; Business Planning; Business Development; Confident in managing projects within both waterfall and Agile methodologies using SCRUM; Lean Thinking and Lean Startup methodologies; User Experience; Vision, business strategies and technology roadmaps for Internet companies and startups; E-commerce / F-commerce / M-Commerce; SaaS; SEO / SEM / SMM; Social Media, Mobile & Web Applications; Information architecture of Large Scale Systems & Platform Design; Enterprise software design, EAI, SOA and Programming; Search Engines; Cloud computing & System Engineering.